MUSIC IS FOR EVERYONE
Music Together® classes give everyone a chance to play! We help children develop a foundation for life-long music skills, and we invite adults to participate and share the fun with their children. Our 45 minute classes are developmentally appropriate – and loads of fun!
If you have a baby, toddler, or pre-schooler (up to age 5), our music classes are about the best fun you can have together in the Baar & Wadenswil area. Want to see for yourself? 
Contact us to attend a free trial class. 
We invite you to explore our website, and find out why the Music Together programme is so well-loved around the world. Then come visit us in person.
We can't wait to meet you!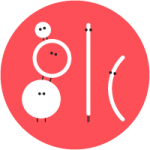 LATEST NEWS
Happy New Year 
Happy New Year to all our Music Together friends and families everywhere. We hope that it has started well for you all.
Our mission at Music Together Alpine remains as it always has been to is to offer all children the opportunity to benefit from music by participating in a research based, no structured and developmentally appropriate musical environment with the adults who love them. We firmly believe that all children are musical and everyone has the ability to make music.
Join us again in the Spring
Due to a recent house move Music Together Alpine is taking a break and will not be offering classes during the Winter 2019 semester as Sophie's young family adjusts to life in a different environment. We hope that you will continue to make music at home and follow us on Facebook for some fun Facebook live sessions with Sophie which will be coming soon.
Classes are due to resume in April 2019 for the Spring semester so new families please be sure to contact us to get onto our mailing list and be sure you are the first to hear of the new schedule when we will be having lots of musical fun with the Tambourine Collection. If you have any questions in the meantime please do not hesitate to get in touch via email at info@musictogetheralpine.com
Pre-registration for all families who joined us for the Autumn 2018 Fiddle Collection will open a week prior to general registrations which will open at the beginning of March 2019.
Looking for teachers
In the meantime, we are looking for some new teachers to join our expanding team so if you are musically minded, enjoy working with young children, and are looking for a fun and flexible part-time position do get in touch. You absolutely do not need to have any previous teaching experience. However basic musical competence, a love for music and singing, as well sufficient energy and enthusiasm to work with groups of young children is obviously essential. We would be delighted to help you learn and thrive as part of our small team of music makers.