MUSIC IS FOR EVERYONE
Music Together® classes give everyone a chance to play! We help children develop a foundation for life-long music skills, and we invite adults to participate and share the fun with their children. Our 45 minute classes are developmentally appropriate – and loads of fun!
If you have a baby, toddler, or pre-schooler (up to age 5), our music classes are about the best fun you can have together in the Baar & Wadenswil area. Want to see for yourself? 
Contact us to attend a free trial class. 
We invite you to explore our website, and find out why the Music Together programme is so well-loved around the world. Then come visit us in person.
We can't wait to meet you!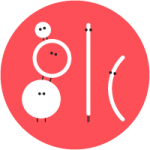 LATEST NEWS
Registrations for 2018 Spring term now open!
This semester we will be enjoying the Triangle collection! You'll learn twenty-five new songs and activities, including Music Together favourites like "Allee Galloo." Your whole family will enjoy chug-a-chugging along the tracks during "The Train Song" and following the leader in "Can You Do What I Do?" In addition to your weekly classes, your tuition includes materials for you to use at home, access to the online Family Music Zone, a family newsletter full of resources and music-making ideas, and a musical spring PJ party! To find out more or to register today please send an email to info@musictogetheralpine.com
International Teach Music Week 2018
We are very excited to announce that the week starting 19 March is International Teach Music Week 2018. Music Together Alpine is getting involved by hosting one free music class every day in venues and schools around the region. Please join us for a free class so that you too can discover how much fun we pack into our weekly music classes. A full schedule and links to register can be found on our Facebook Events page.
New Class Location 
We are delighted that from April we will be offering an additional class to our schedule. We will be adding a 10.30 am class in Unterägeri on Fridays at the Kindline Family Center. For full details see our Classes page.