MUSIC IS FOR EVERYONE
Music Together® classes give everyone a chance to play! We help children develop a foundation for life-long music skills, and we invite adults to participate and share the fun with their children. Our 45 minute classes are developmentally appropriate – and loads of fun!
If you have a baby, toddler, or pre-schooler (up to age 5), our music classes are about the best fun you can have together in the Zug, Unteraegeri & Wadenswil area. Want to see for yourself? 
Contact us to attend a free trial class. 
We invite you to explore our website, and find out why the Music Together programme is so well-loved around the world. Then come visit us in person.
We can't wait to meet you!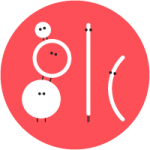 LATEST NEWS
Important Update from Music Together Alpine 
Hello Everybody! I am very excited to announce that trained Music Together teacher Zsuzsa Petres, known as Susan, will be taking over as Director of Music Together Alpine as of 19 June 2020. Susan is a passionate advocate of the Music Together programme and takes her own daughter to Music Together classes. She is also a trained musician with a background in musical performance and pedagogy. She is a warm, enthusiastic and very talented music teacher and is excited to be able to continue to offer Music Together classes in the local area. I cannot recommend Susan highly enough and am so thrilled she is taking over Music Together Alpine. She will be providing more details regarding the Autumn schedule shortly so look out for the updates coming soon!