MUSIC IS FOR EVERYONE
Music Together® classes give everyone a chance to play! We help children develop a foundation for life-long music skills, and we invite adults to participate and share the fun with their children. Our 45 minute classes are developmentally appropriate – and loads of fun!
If you have a baby, toddler, or pre-schooler (up to age 5), our music classes are about the best fun you can have together in the Baar & Wadenswil area. Want to see for yourself? 
Contact us to attend a free trial class. 
We invite you to explore our website, and find out why the Music Together programme is so well-loved around the world. Then come visit us in person.
We can't wait to meet you!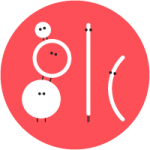 LATEST NEWS
Registrations for 2018 Autumn term now open!
This semester you'll learn twenty-five beloved Music Together songs and activities you can recreate at home. During the chant "Sounds of Fall" your child will be mesmerized as the class expresses the sound and movement of leaves falling and birds chirping and flying. In "Old King Cole" you will don the persona of the King, Queen, Prince, Princess, and Baby as you sing, drum, and fiddle together. In addition to your weekly classes, your tuition includes recordings and materials for you to use at home, a family newsletter with more at-home music-making ideas, online access to the songs through the Hello Everybody app, and a family newsletter full of resources and music-making ideas. This semester, we will also be celebrating the International Day of Peace with a very special Music Together Around the World party and you are invited!
Our ten week term begins the week commencing Monday 3 September and some classes are already full so get in touch soon to secure your child's place in your preferred class. 
To find out more or to register today please send an email to info@musictogetheralpine.com
Free Summer Demonstration Classes
Come and join Music Together Alpine for a free 30 minute demonstration class to learn more about the Music Together programme and experience for yourself how much fun we pack into our weekly music classes for babies and toddlers from 0 – 5 years old.  Learn some new songs, belt out some old favourites and take away some easy ways how make music an integral part of your child's daily routine. The free demonstration classes will be in our current locations of Baar, Unteraegeri and Wadenswil during the month of August. Details will be posted to our Facebook Events Page soon so watch this space!