MUSIC IS FOR EVERYONE
Music Together® classes give everyone a chance to play! We help children develop a foundation for life-long music skills, and we invite adults to participate and share the fun with their children. Our 45 minute classes are developmentally appropriate – and loads of fun!
If you have a baby, toddler, or pre-schooler (up to age 5), our music classes are about the best fun you can have together in the Baar & Wadenswil area. Want to see for yourself? 
Contact us to attend a free trial class. 
We invite you to explore our website, and find out why the Music Together programme is so well-loved around the world. Then come visit us in person.
We can't wait to meet you!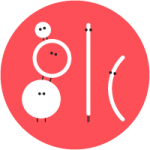 LATEST NEWS
Pre-registration now open for Spring 2019 term
We are delighted to announce that classes will be starting again this Spring and pre-registration is now open for all families who joined us for the Autumn 2018 Fiddle Collection. General registrations will open on Monday 11 March 2019 for any new families who would like to join class. Our new 10-week term will start on Thursday 4 April.
We will be offering classes in Baar and Wadenswil this term so please do contact us at info@musictogetheralpine.com for the new schedule and to reserve your place.
Join us for the Tambourine Song Collection this Spring!
You'll learn twenty-five Music Together songs and activities you can recreate at home. Your children will experience the contrast between galloping, slowing, sleeping, then jumping up with delight to gallop again in "See the Pony Galloping." The whole class will treasure the opportunity to see one of the daddies' best monkey impressions during "One Little Owl". In addition to your weekly classes, your tuition includes materials for you to use at home and a family newsletter full of resources and music-making ideas, and online access to the curriculum through the Hello Everybody app.
Looking for teachers
In the meantime, we are looking for some new teachers to join our expanding team so if you are musically minded, enjoy working with young children, and are looking for a fun and flexible part-time position do get in touch. You absolutely do not need to have any previous teaching experience. However basic musical competence, a love for music and singing, as well sufficient energy and enthusiasm to work with groups of young children is obviously essential. We would be delighted to help you learn and thrive as part of our small team of music makers. 
Do contact us at info@musictogetheralpine.com for full details.